Tata Motors, the renowned auto group by introducing world's cheapest car Tata Nano was quite happy in hope of increased sales for the company, but this cheap car could not garner the desired sales numbers. So it is pretty clear that in this economic time, coming with cheap car has not been good for the India' Tata Motors. In year 2009, the auto group introduced the cheapest car
Tata Nano
, as an affordable solution to number of aspirational lower middle class Indian families who want to fill the gap between two wheelers and four-wheelers, but after 3 years now it seems that the car's unique sell points," its price" was actually a commercial sticking point. Actually the status conscious people of the
country
who do not want to buy a car carrying a cheap price tag instead opted for second hand vehicles costing the same price. As Nano is always considered as poor man's car, nobody wants to be tagged with it. According to R. Ramakrishnan, business head of
Tata Motors
passenger cars, Nano plant, with annual capacity 250,000 units, now produces only 10,000 a month. It seems the small car did not project right image amongst customers.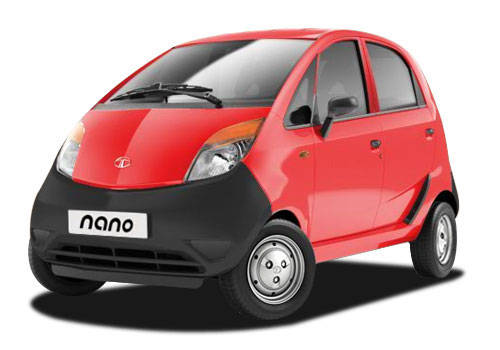 If looks on the Tata Nano, the base model of the car is sold without air conditioner, which is pretty clear to be a disadvantage in India's sweltering heat environment and costs Rs 140,880 .Talking about the higher version, the car comes with air conditioning system, central locking and power front windows and for this version Tata Nano price is tagged at Rs 196,959 . According to Tata Boss Ratan Tata, mistakes have been done on initial level which made the perception of poor man's car more highlighted, but whatever sigma has been given to the car, it is always targeted as affordable, all-weather, family car." Well for now the company is trying hard to change the image of this small car.
Let's see how much the auto group will succeed.