At recently held auto expo, the home grown car maker Tata Motors showcased two concept including Tata Manza Hybrid concept and Tata Manza Nova concept. Rumors are on its fullest, as the auto group is of the view that the any of two concepts could be used in
Tata Manza
Edition in this year. As it is still mystery that which of the concept is going to be used, so many market experts speculated and betting high on the Nova concept as compared to Hybrid concept. Apart this as part of Tata Indigo Manza concept, a new Spanish tan color and the alloy wheels can also be seen.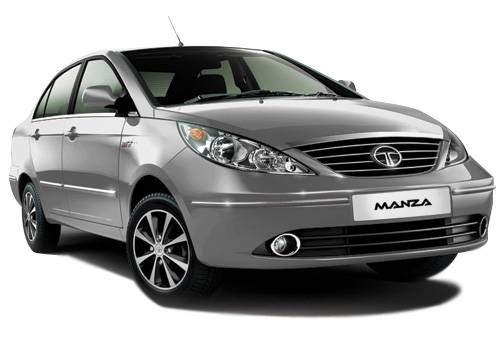 Well interiors of the car are not far behind to get huge piece of appreciation. The plum color is still present like previous Tata Manza, but the combination is exchanged as in place of beige interiors, black is given in the current model. Further the gearbox is coming with chrome finish and better sound quality is added to new 2 DIN audio system. Safety is fully arranged in from of proximity sensors, parking lever and rear
camera
. In order to avoid the piercing light form other vehicles, an anti glaze system is also offered in the car.
As it is already known, that comfort level are never compromised in Tata Manza Nova concept, this time too new Heater Ventilation and Air Conditioning System (HVAC), are also offered. Well a bit disappointment might be felt here as all these new features are not meant for all variants of
Tata
Manza , actually it is for top end variant to replace Tata Manza Elan or to sit over it. Well for now stay tuned for more updates about all new Tata Manza which will definitely lure customers and will give them a feeling of satisfaction.