Now that the Auto Expo is part of history we have to recall a few fond memories it has created. One remarkable concept that has been showcased at the event by Tata Motors was the G85 six-speed automatic gearbox. At the event the automatic variant of Tata Aria was displayed along with this gearbox. Reports were that the upgrade on this SUV will be done under the guidance of Tata's alliance partner JLR and they have provided this gearbox. However, our sources have confirmed that this gearbox is developed by the transmission maker DANA for Tata Motors, Dana also developed drive shafts for commercial vehicles and especially for Tata world truck.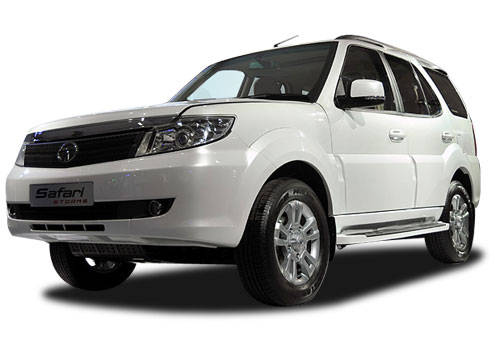 Information that we have is that this gear box will also be present in the recently unveiled
Tata Safari Storme
SUV. Though earlier codenamed as Tata Merlin, this model was a eye catcher at the 11th Indian
Auto Expo
for its most stunning looks overriding the image of its flagship model Tata Safari. This new model has the same amazing road presence of Tata Safari deep under the roots, but the overall looks of the SUV have undergone a major transition.
Tata Safari Storme pictures shows the exteriors in great details and we can see that the meshed look of the grille has been tweaked to match up with a slimmer version of the grille below and the headlamps. Besides this the bulging wheel arches only adds to its rugged image. If it comes loaded with the new G85 six speed automatic gearbox that was showcased by
Tata
on Tata Aria AT concept then we can expect an exemplary performance as this gearbox could easily handle maximum torque of up to 450 Nm, which is a figure that none of the Tata's sport utility vehicles could handle at present. Coming back to the interiors of this SUV, this seven-seater looks like an ideal family car delivering the off-roading experience.