While diesel version of
Tata Nano
is not ready for a launch, and the 2012
Auto Expo
saw unveiling of Tata Nano CNG along the Tata Pixel concept. At expo the important news was that the Tata Motors are planning to export their Nano CNG to Asian and European countries as well.This was stated by the Managing Director of Tata Motors India, PM Telang and he went on to explain business strategy for the world's cheapest car. Reports are that Tata Motors plans to launch the CNG version of its Nano sometimes this year. Though the exact time for the launch is not declared yet, Telang, told the media that Nano CNG is definitely going to be launched very soon and the company is hopeful that it will be rolling the CNG version out this year.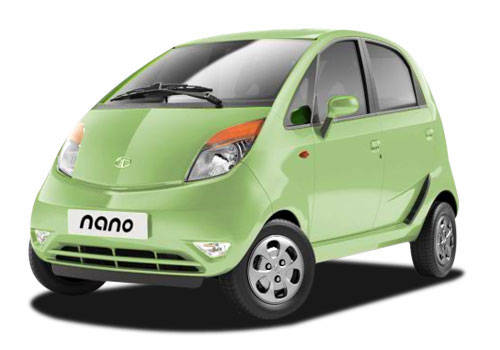 As it was just an unveiling, there was no information regarding Tata Nano CNG price.He went on to add that entering into markets like Bangladesh, Myanmar and other South-East Asian countries including Thailand and Indonesia is part of the company's future plan and this in short is the blueprint for a year. Interestingly, along with the launch of this model in the south Asian region the company is also working on developing a different version of Nano that will suit the European market.
Telang explained that they are looking for an appropriate car for the European market. As the current Nano, the model that is introduced in the India has different emission and safety specifications from that of the European market. If we change these fundamental technical aspects then it seems like the Nano for European market is going to be a substantially different car. Coming back to the Indian version, Tata Nano CNG pictures shows that it is going to be a good car for its segment. When the MD of
Tata Motors
was asked about Tata Motor's investment plans for the coming fiscal, he elaborated that it is very difficult to give the specific numbers but a rough estimate would be about Rs 3,000 crore. This is what the company normally spends both for the capacity expansion and product development.